Wholesale Prehnite Crystals
Wholesale prehnite crystals and stones, rough raw prehnite, polished prehnite, prehnite tower points wands bulk wholesale, prehnite chips,prehnite crystals spheres ball wholesale, buy healing crystals wholesale from wholesalecrystalsupplier.com,prehnite wholesalers from China.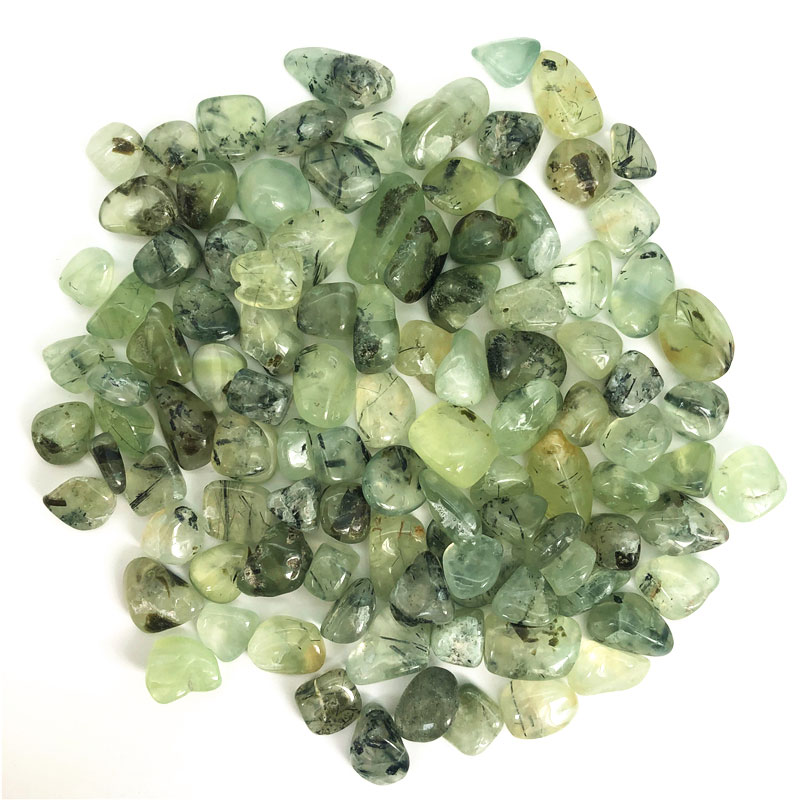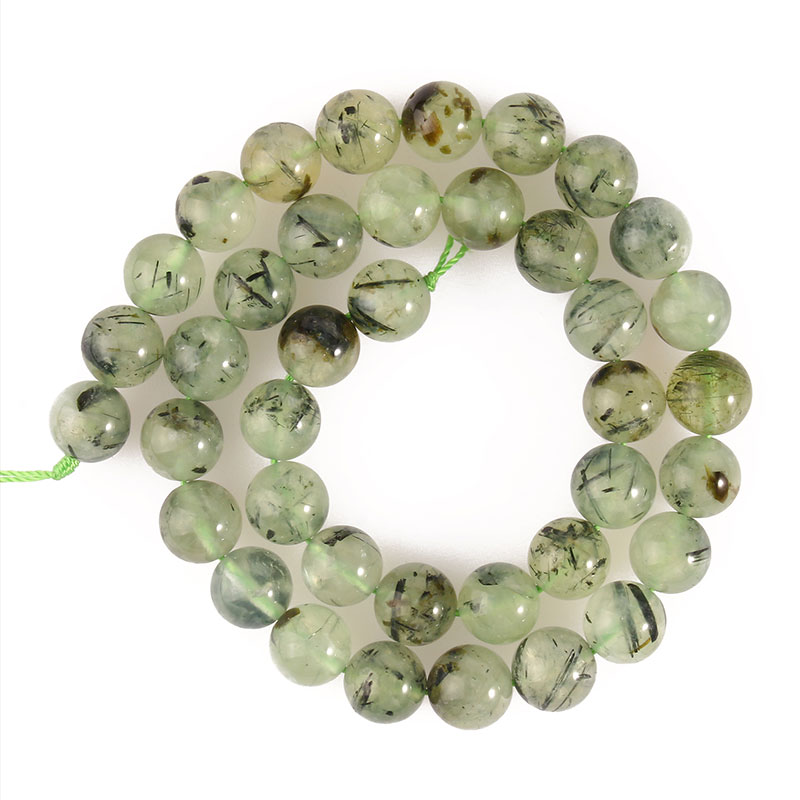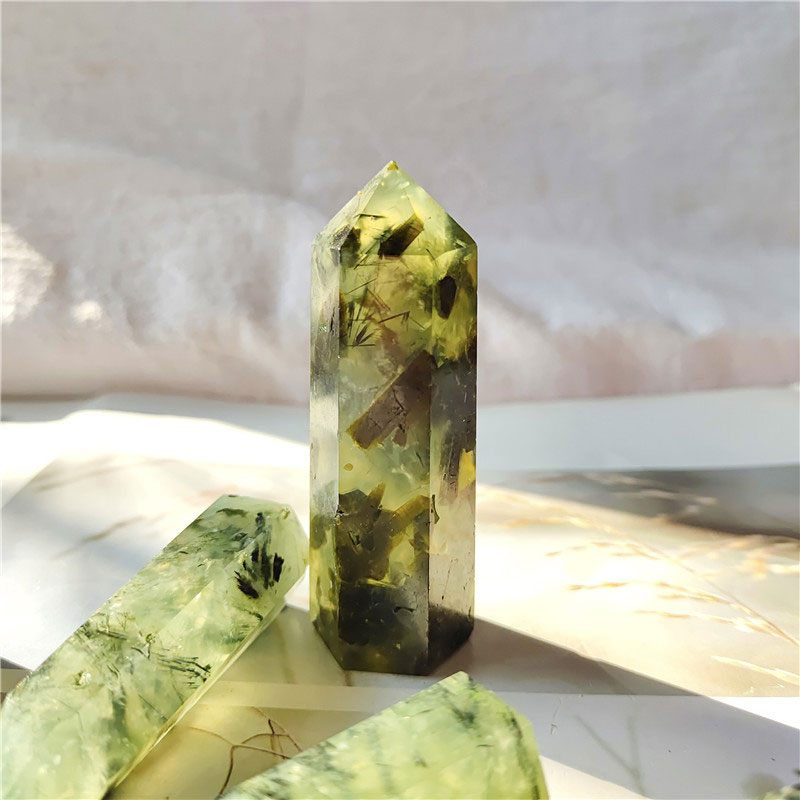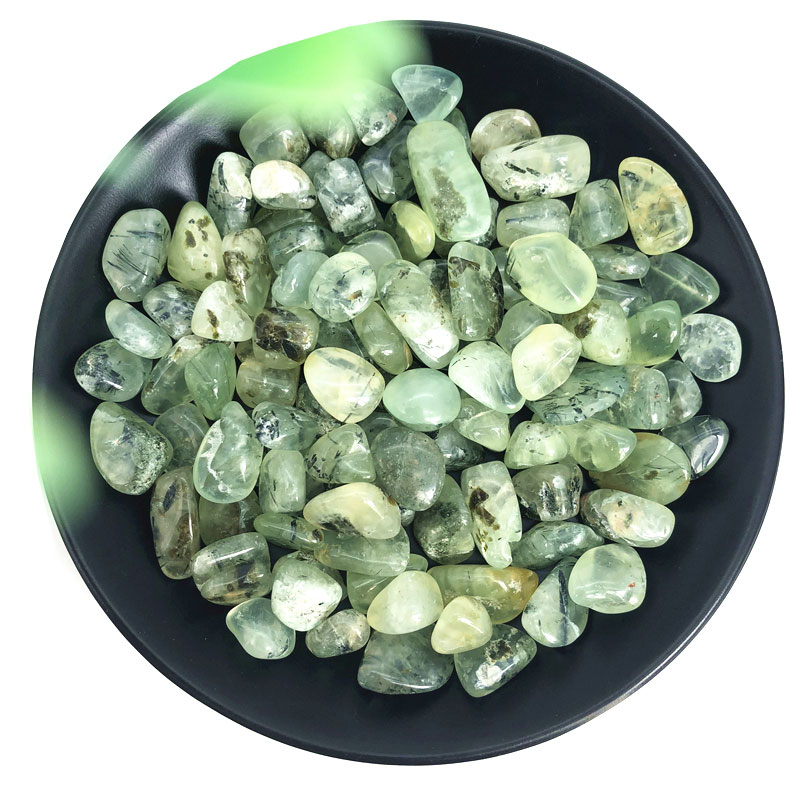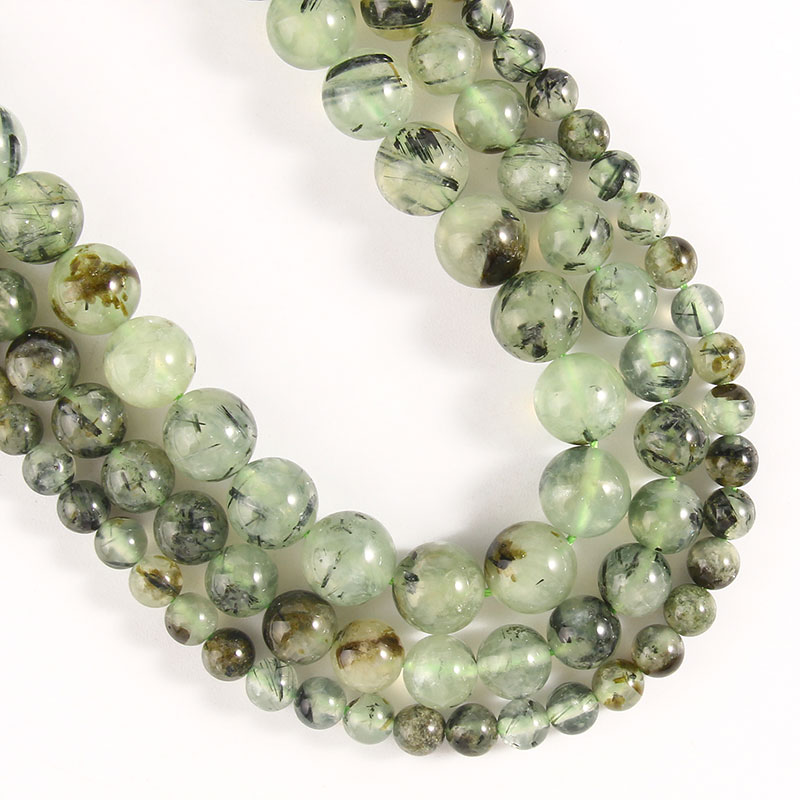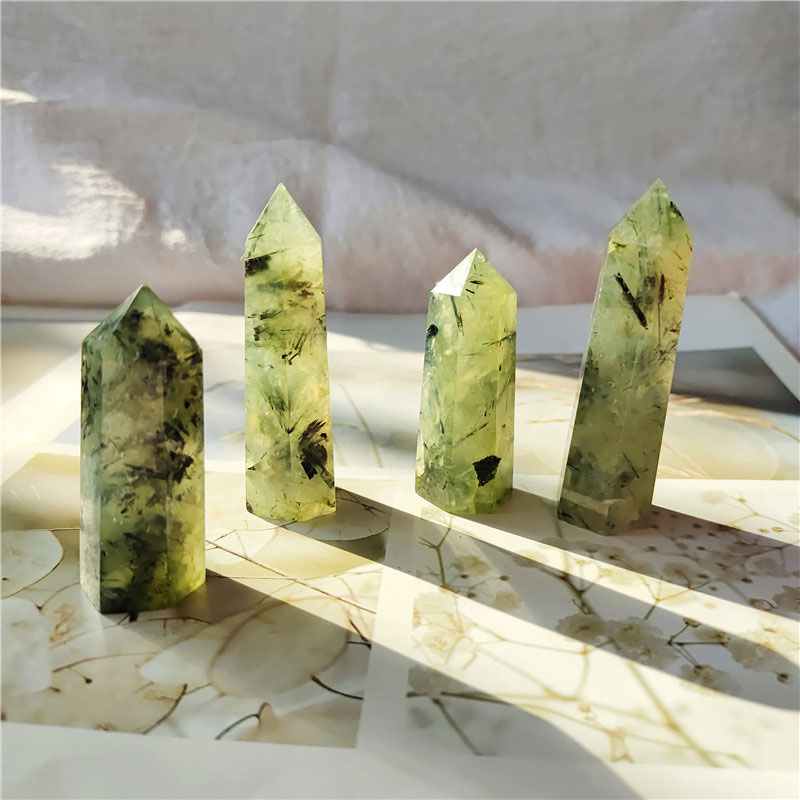 Still not finding what you're looking for?
Contact us for more crystals.
Your Trusted Wholesale Prehnite Crystal Stone Provider
Prehnite crystals and stones wholesale, rough raw prehnite, polished prehnite,prehnite tower points wands bulk wholesale, prehnite chips.
Supply Wholesale Prehnite Crystal With Affordable price
At wholesale crystals supplier , we supply crystals are manufactured in a shape, size, color, material, and finish chosen by the client. However, due to the versatility of our designs, they are applicable for multiple occasions.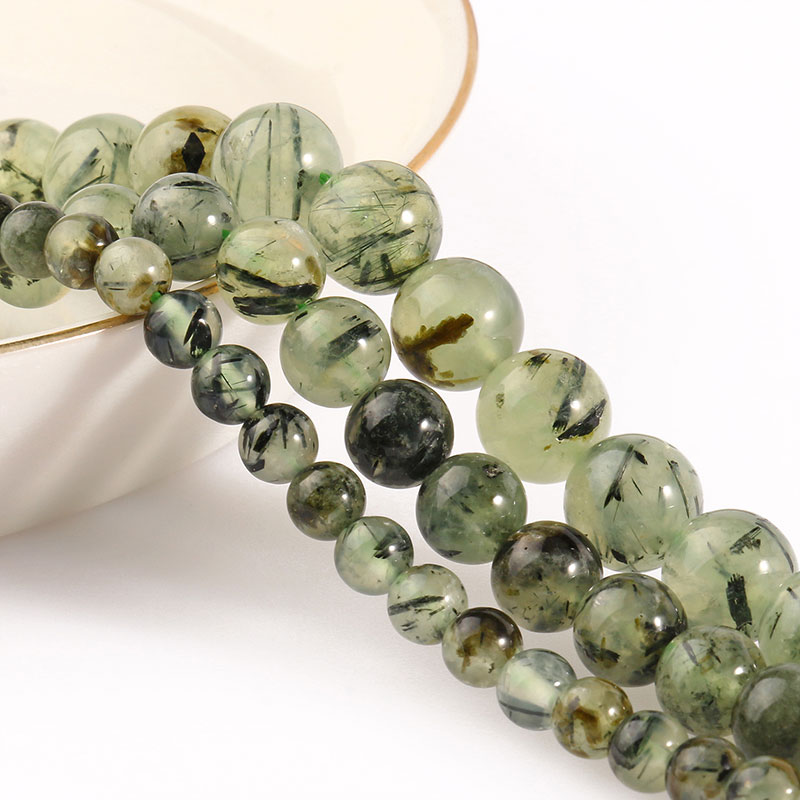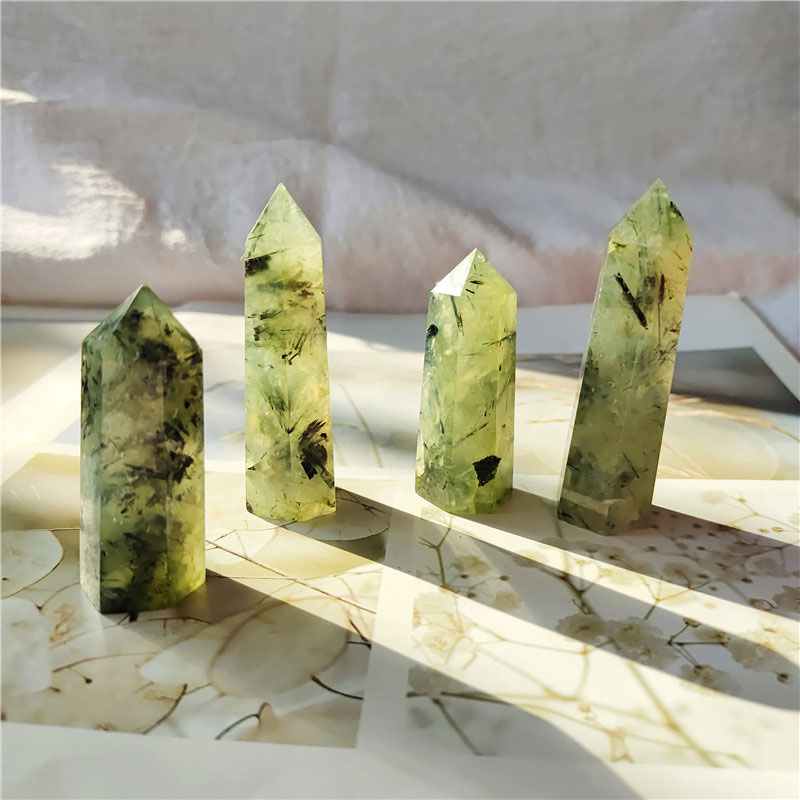 Browse our product categories
Wholesale Prehnite Crystal Guide:
What is Prehnite?
Prehnite was discovered in the late 18th century by a Dutch army colonel (also a mineralogist) stationed in the Cape of Good Hope in Africa, and it was later named "Prehnite" after the colonel's surname "Prehn."
Because its crystals are mostly grape-like, it is also named "prehnite." High-quality prehnite is also known as "Cape Emeralds."
Prehnite is a silicate mineral with often plate-like, flake-like, grape-like, kidney-like, radial, or massive crystals. Its Mohs hardness is 6~6.5, the texture is hard, and the toughness is also good.
Some prehnite stones have some textures or cracks distributed among the grape particles, which look like plum blossoms on the branches.
Such prehnite stones are called "plum stones."
Prehnite stones are translucent to transparent, waxy to vitreous, with conchoidal fractures and clear bottom cleavage. Its refractive index is 1.616~1.649, and its birefringence is 0.030.
The color of prehnite stones is mostly light green to yellow-green, and some are light yellow-gray or white. The color change is mainly caused by the inclusion of different inclusions: green ones, chlorite, yellow ones, and mostly brown ones. If it is white, it contains asbestos.
In addition, the prehnite stones dominated by green-toned green prehnite and white prehnite are generally yellow or gray; the prehnite dominated by yellow tones are usually brighter but not brighter, with gray tones.
What Is The Healing Energy Of Prehnite?
Prehnite stone has spirituality, such as body protection, beauty, and wealth gathering, and is called "the stone of hope." In many countries, some people even use prehnite stone to practice the ability to predict the future.
This gem is suitable for meditation, lonely thinking, and deep self-subconsciousness. The light energy can penetrate the self and dissolve the ego. Meditating with it can improve a person's immune system; it is not easy to get sick, and even if you get sick, it is easy to recover.
When people are in a state of tension, fatigue and stress, the calm energy of prehnite stone can relieve these pressures, maintain the balance and stability of the body and mind, and prevent hysteria, manic depression and rage.
How to Choose Prehnite Stones?
Prehnite stones are mainly produced in the United States, Italy, France, Russia, South Africa and so on. Prehnite stone is also produced in China. The prehnite stones produced in Luzhou, Sichuan, are dense, delicate and smooth, mostly oval, gray, gray-green, light green and gray-black.
Grape grains on the surface of gemstones are of two types: embossed and flat. Generally, the grains are light in color, dark in the background, clear in composition, and dense in grains. 
In particular, green prehnite stones, known as "green pearls," are of great ornamental value. Leshan prehnite stones are mainly produced in the Dadu and Minjiang river basins.
How to Choose Prehnite Stones
When purchasing prehnite stone jewelry, you can consider color, texture, weight, etc.
Most of the high-quality prehnite stones are yellow-green, followed by blue-green. Due to the small output, the price is generally higher. In the market, pale yellow or white grape stones are also very popular.
Most of the natural prehnite stones contain flaws, and those that are pure and flawless are relatively rare, and they often contain some radial or filamentous inclusions. When selecting prehnite stones, you should choose prehnite stones with small and few internal defects, which are basically invisible to the naked eye.
Like other natural gemstones, the larger the particle and the weight, the rarer the grape stone and the higher the value.
In addition, the yellow-green prehnite stone has become an alternative gemstone for ice and glass jade due to its faint fluorescence, lustrous texture and grease-like luster.
The price of prehnite stone is much different from that of jade, so it is elegant, delicate and graceful. The prehnite stone has gradually become the new favorite of the jewelry market.